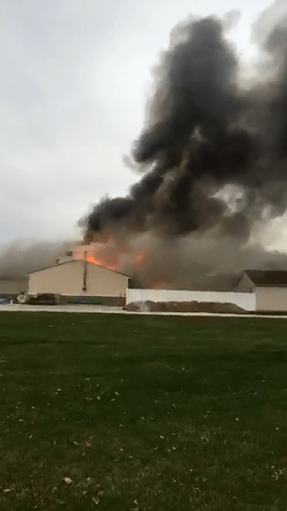 CLAY COUNTY, Ind – A major fire at a western Clay County residence around 5:30 Sunday afternoon.
Flames engulfed the residence and a barn located just east of CR500 W on Twin Beach Road about 5 miles west of Brazil. Multiple fire agencies were called out to battle the blaze and smoke could be seen for miles.
No injuries were reported.
The garage and barn are a total loss.
The home suffered some damage.
A motor home, truck, car, and motorcycle were destroyed along with other contents of the buildings.
A cause has not been determined.
Just East of Twin Beach Road in Posey Twp in Clay County, Indiana near Staunton. We are told garage and workshop of Tad Froderman.

Posted by Dave Crooks on Sunday, April 1, 2018