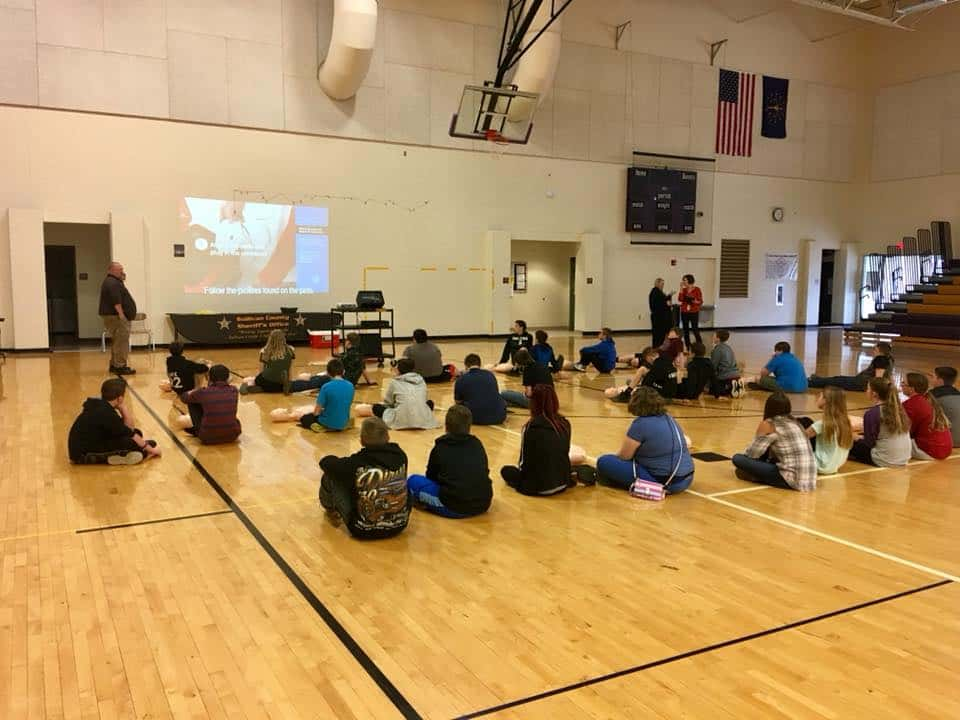 SULLIVAN COUNTY, Ind – Nearly 100 Sullivan Middle School students in Kathy Elliott's Physical Education classes received hands-on CPR and Heimlich training Friday (4-13-18), sponsored by the Sullivan County Sheriff's Office.
CPR instructor Jeff Griffith trained the students in the life-saving techniques.
Griffith is certified through the American Heart Association, serves as the jail commander at SCSD and is an advanced EMT with the Sullivan County Ambulance Team.
Physical Education teacher Kathy Elliott said, "If the students have to apply what they have learned, they can be helpful in an emergency. It could save a life."
Sheriff Clark Cottom plans to offer this program to all schools in Sullivan County.
Sullivan County Community Hospital provided the mannequins for the hands-on training event.