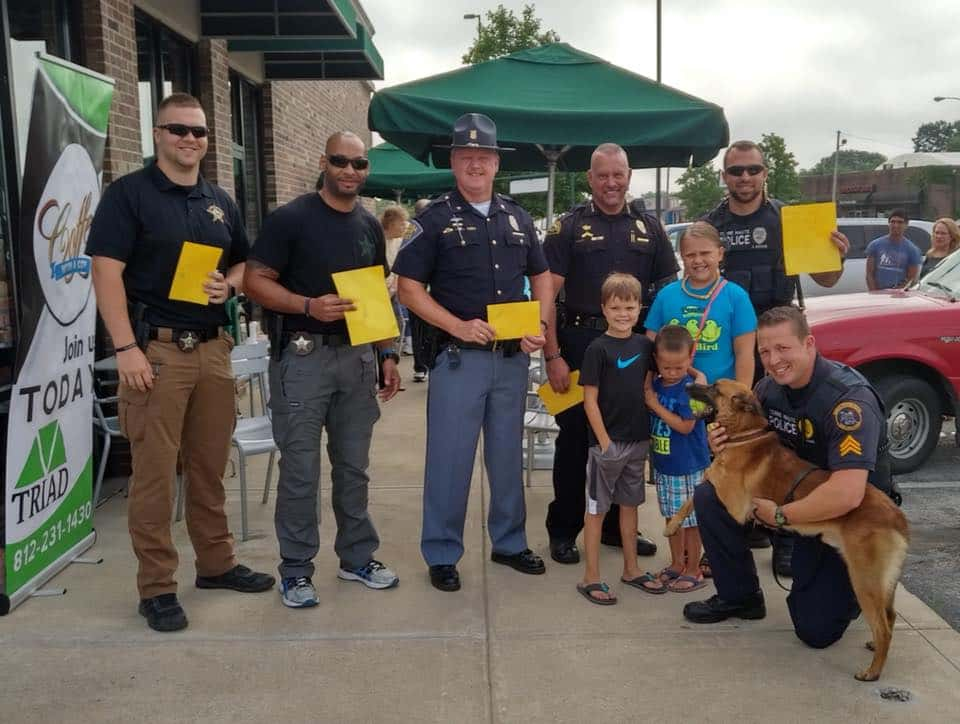 TERRE HAUTE, Ind- Wednesday morning a special meet and greet with local law enforcement was held at the Starbucks on East Wabash Avenue.
Several officers and K9's participated in "Coffee With A Cop" along will several area residents.
Indiana State Police Public Information Officer Sgt Joe Watts said that it was a good time to hear from the residents about their concerns.
The next "Coffee With A Cop" comes up in September.