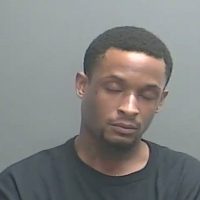 VINCENNES, Ind. – A Knox County man in connection with the death of a two-year-old.
Medical crews were called to a Vincennes residence after a two-year-old was reported unresponsive.
Police and medics tried to resuscitate Jaqreion Anderson.
The toddler was pronounced dead a short time later at Good Samaritan Hospital in Vincennes.
Police said that three children were home with the mother's boyfriend, LaQuetin Breeland when it happened.
Breeland has been arrested on charges of battery resulting in serious bodily injury on a child less than 14, reckless homicide, and neglect.