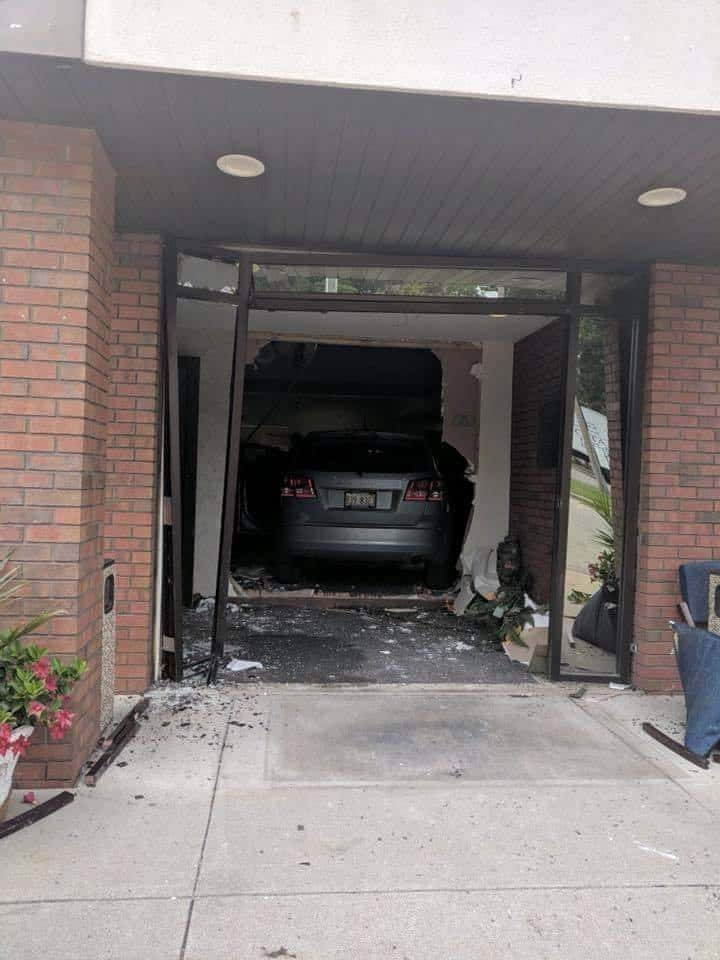 CLARK COUNTY, Ill. –  Two people suffered minor injuries after a car crashed into the First-Mid Bank on North Michigan Street in Marshall, Illinois.
The Marshall Fire Protection District, said that around 11 Saturday morning a car drove through the front entrance and finally stopped inside the lobby.
Two people were reportedly taken to an area hospital for treatment of minor injuries.
Marshall Police and the Clark County Sheriff's Office were also on scene.