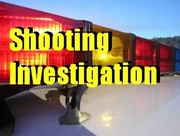 TERRE HAUTE, Ind. – Terre Haute Police continue their investigation into a Friday morning shooting.
It happened just after midnight in the 1900 Block of North 6th Street.
Terre Haute Police say a juvenile was shot in the hip by someone in a moving car.
She was taken to a local hospital for treatment of non-life-threatening injuries.