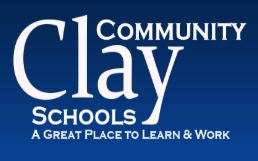 CLAY COUNTY, Ind – The Clay County School Board held two meetings Thursday night.
The first was a 2019 budget meeting. The proposed 2019 budget will total $50.4 million.  The current 2018 budget is just over $47 million. The board will be asked to approve the budget for next year at their October meeting.
At the end of the regular meeting the board heard a presentation about options to repair, replace and upgrade the athletic fields at Northview High School.
The two basic options are regular real grass or artificial turf.
A representative of Context Design told the board about the advantages of synthetic surface material over organic grass.
Mark Shayotovich is the Business Manager for the school corporation and said that over 100 schools in Indiana have made the transition to turf. He said that the main reason was because it made the area much more usable to other groups for other events during more months of the year.
It is also said that a turf field could help to reduce injuries.
Total cost estimates put rebuilding and maintaining the grass fields over 20 years at about $1.3 million while turf would cost a little over $1.4 million over the same time period.