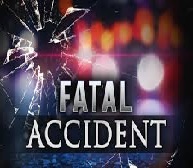 SULLIVAN COUNTY, Ind –  A heavy equipment operator has died because of injuries received, after a piece of equipment he was operating caught fire last Friday (9-7-18).
Sullivan County Deputies received the call from employees at the Bear Run Mine just before 4 a.m. that a heavy equipment operator had been operating a large haul truck, when it suddenly caught fire.
The driver, who jumped from the piece of equipment, was attended to by mine rescue personnel, before being transported to Terre Haute Regional Hospital.
The unidentified operator is from the Freelandville area.
Sheriff Clark Cottom says that more details will be released as they become available.