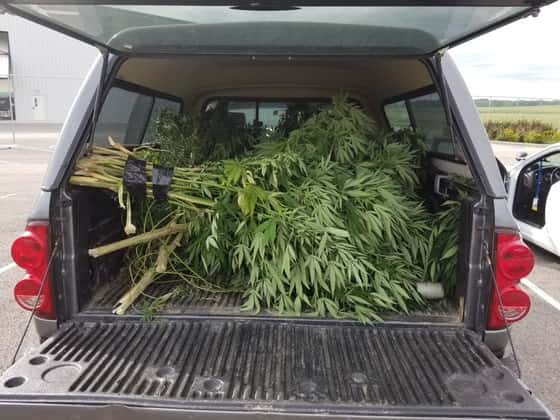 GREENE COUNTY, Ind –  Wednesday Indiana State Police Troopers with the Marijuana Eradication Team along with members of the Indiana National Guard Counter Drug Taskforce conducted routine air search from National Guard helicopters.
While over northwest Greene County, spotters located 2 outdoor marijuana grows in Vicksburg.
ISP ground units were given coordinates, but residents spotted the helicopter and began to leave the suspected houses.
Due to the travel time for ground units to reach the scene, the helicopter landed in an open field and Troopers were to secure the houses. Residents were interviewed and were cooperative with investigators.
The marijuana plants were confiscated.
No arrests have been made, however three separate investigations were launched and will be given to the Greene County Prosecutor for review.