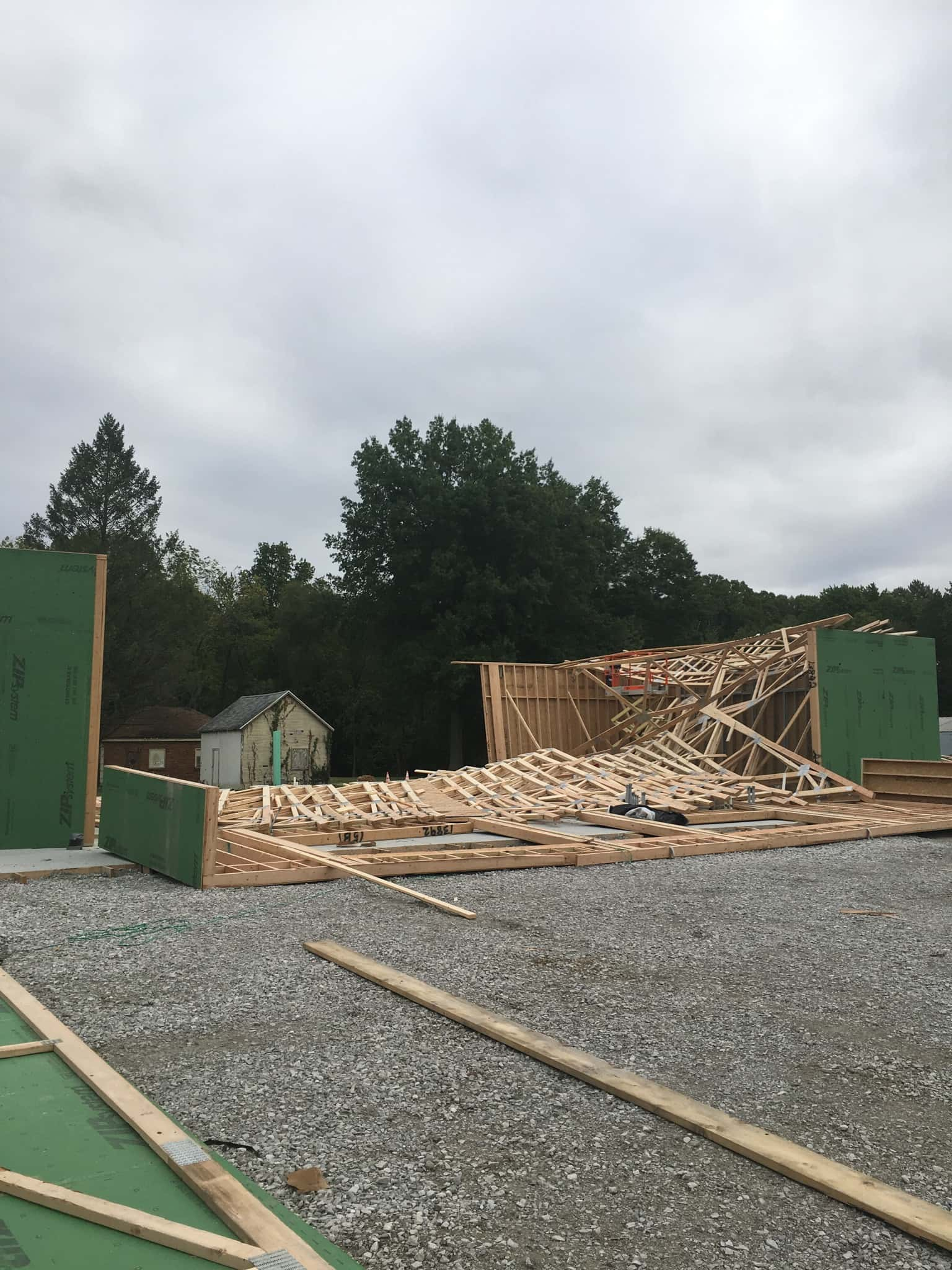 SEELYVILLE, Ind.  – Some workers where hurt in a construction accident Wednesday afternoon.
The Casey's General Store in Seelyville which is currently under construction, collapsed on Wednesday.
It is believed that rain weekend the area and compromised the structure causing the walls to fell.
Some workers were hurt, but they were treated and expected to be okay.