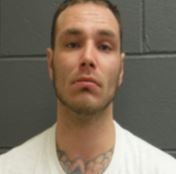 CLAY COUNTY, Ind  – On Thursday the Clay County Sheriff's Office attempted to make a traffic stop on a vehicle that was reported stolen from Vigo County in the area of Murphy Road and National Avenue in Brazil. As the Deputy attempted to make the stop, the vehicle accelerated at a high rate of speed.
Eventually the vehicles engine failed just inside Parke County.
The male driver to jump out and fled on foot into a wooded area. A female occupant was immediately apprehended and later identified as 25 year old Megan Elizabeth Pittsenbarger, of Brazil.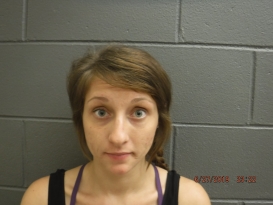 Police were unable to locate the man who was later identified as 31 year old Joshua Henry Lawrence Johnson, of Terre Haute.
The Clay County Sheriff's Office is asking that if you know any information to give them a call. at 812-446-2535.
Pittsenbarger is being held on charges of:
Criminal Conversion, IC 35-43-4-3(a), Level 5 Felony
Obstruction of Justice, IC 35-44.1-2-2(a)(1)(A), Level 6 Felony
Assisting a Criminal, IC 35-44.1-3-1(a)(3), Level 6 Felony
Possession of Methamphetamine, IC 35-48-4-6.1(a), Level 6 Felony
Possession of Marijuana, IC 35-48-4-11(a)(1), B Misdemeanor
Possession of Paraphernalia, IC 35-48-4-8.3(b)(1), C Misdemeanor