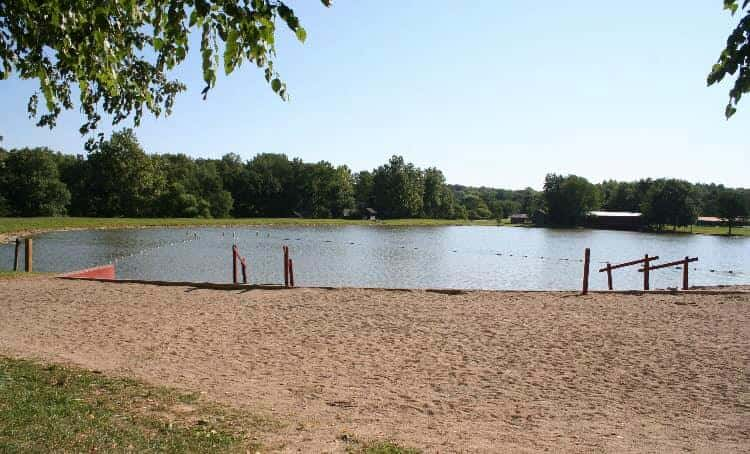 VIGO COUNTY, Ind.  – Wednesday was the last day for the Fowler Park beach this season.
Crews are renovating the Irishman Bridge which is a covered bridge at the park and to do that work the lake needs to be lowered.
Work will include not only work on the bridge but also fresh sand, and shower house improvements.
photo courtesy Vigo County Parks Department