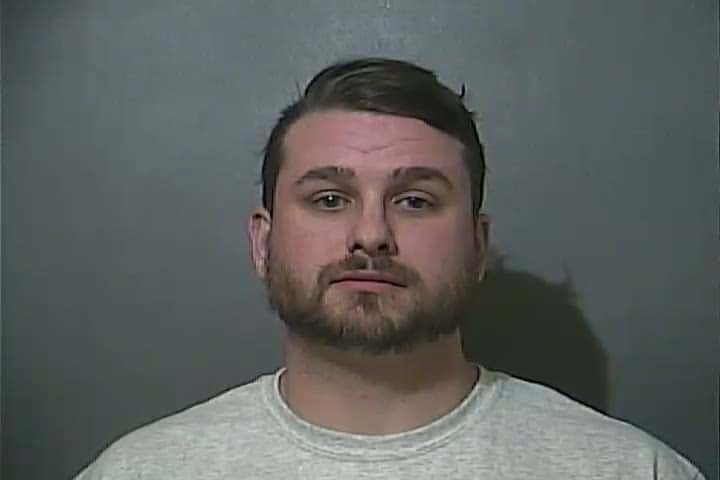 TERRE HAUTE, Ind.  – Terre Haute Police have made an arrest in connection to a Wabash Avenue fire.
It happened in October last year (2019) at Wabash Avenue and 18th Street. The building housed various businesses over the years including a bar. Apartments were located upstairs and in the back.
29-year-old Franklin Boger of Terre Haute is charged with several counts of arson and one count of insurance fraud.
Boger was arrested Thursday afternoon and booked into the Vigo County Jail.
He is being held on $75,000 bond.