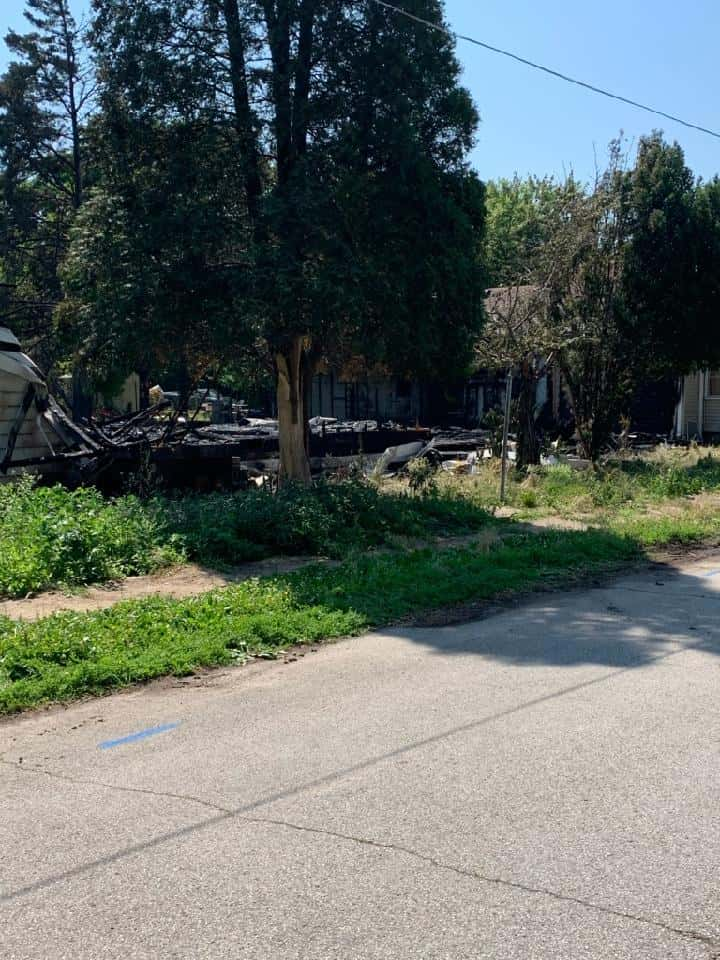 WEST TERRE HAUTE, Ind. – Two homes in West Terre Haute were destroyed by an early morning fire.
Firefighters from West Terre Haute and Vigo County were called to 19N 9TH Street in West Terre Haute at around 5:30 a.m. (6/19/20).
They found heavy flames and smoke when they arrived.
The fire is suspicious as there were no utilities connected to the home.
Neighbors told fire fighters that they thought they heard an explosion.
No injuries are reported.
Anyone with information about this fire is asked to call Sugar Creek Fire Department.