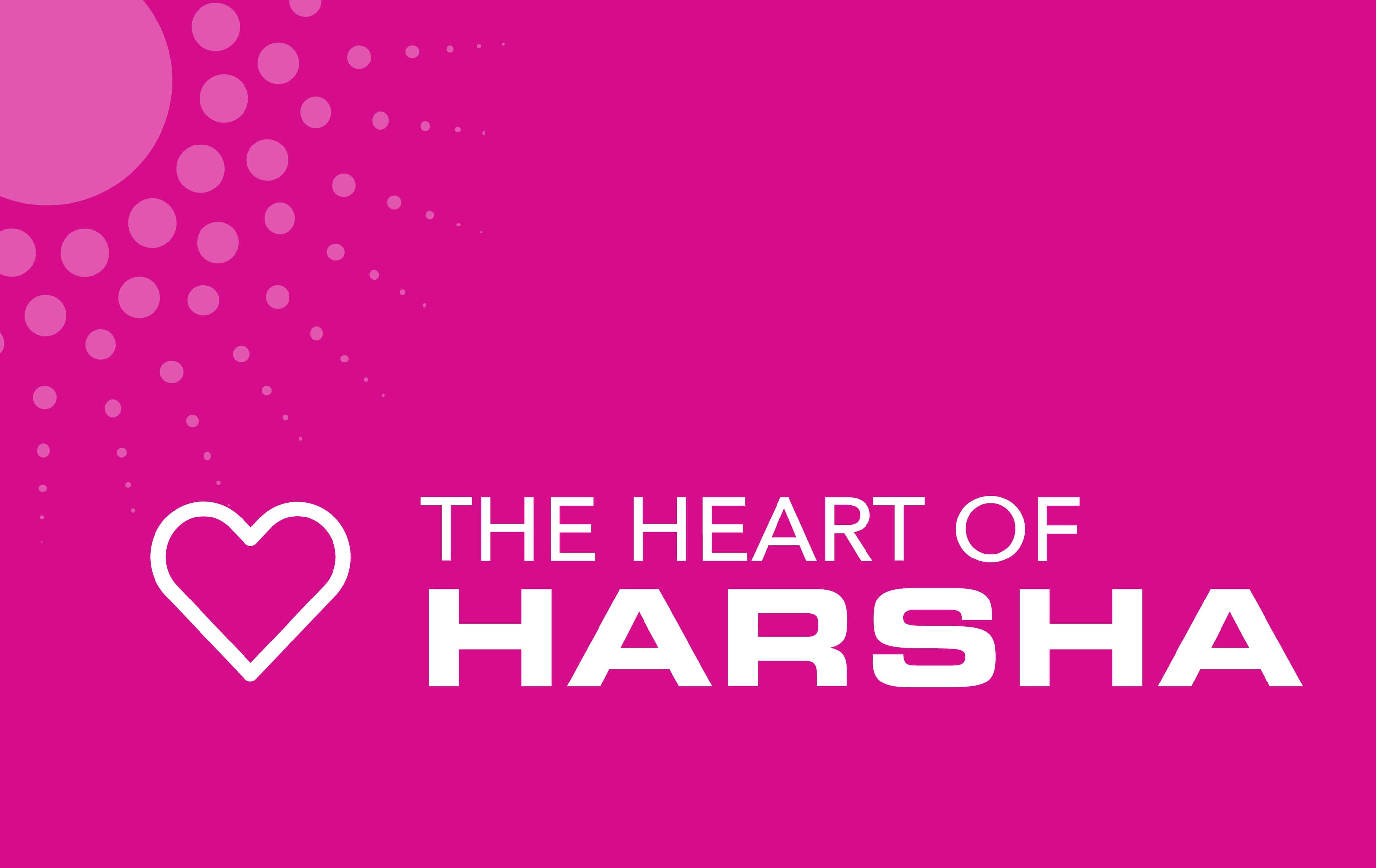 TERRE HAUTE, Ind – In an effort to combat the stigma surrounding mental health, Harsha Behavioral Center launched the "Heart of Harsha", an educational social media campaign centered on caring for the mental health of our communities.
"Now, more than ever, being able to provide care to those experiencing mental health challenges is vital," states Roopam Harshawat, CEO of Harsha Behavioral Center. "The Heart of Harsha is all about people. If we all work together, we can create a better perception of mental health in our community, our state and our nation."
According to the National Alliance on Mental Illness, each year, one in five adults experience a mental illness, and each year, one in six youth aged 6 to 17 experience a mental health disorder. Nationally, suicide is the second leading cause of death among people aged 10 to 34 and Indiana ranks third out of 36 states in the percentage of students who have seriously considered suicide, according to Indiana Youth Institute.
"Here at Harsha, we don't take those numbers lightly. While a physical injury would never be disregarded, mental illness often goes untreated due to society's perception and unwillingness to accept that mental illnesses are common and treatable," states Darla Hinshaw, MD, child psychiatrist at Harsha Behavioral Center. "We have to do what we can to try to decrease some of these national and state statistics."
In the press conference announcing the campaign, Harshawat and Dr. Hinshaw both stressed the importance of encouraging individuals to come forward with mental health concerns. The COVID-19 pandemic has increased the amount of anxiety for people across the nation and around the world, and adding that increased anxiety to an underlying mental health illness can be disastrous for some. One goal of the campaign is to show the faces of mental health, communicating that it is common and treatable and should be seen as such.
"We hope that you will interact with the Heart of Harsha campaign, share our mental health resources that we post on social media, and love and support the mental health of your fellow community members," states Harshawat.
_____________________________________________________________________________________________________
Established in 2008, Harsha Behavioral Center is a freestanding acute care hospital located in Terre Haute. The facility has 81 beds to provide inpatient services to individuals needing 24-hour intensive psychiatric care and serves patients of all ages from children as young as three to geriatric patients. The Heart of Harsha campaign can be found on Harsha Behavioral Center's social media platforms: Facebook, Twitter, and Instagram: @HarshaCenter. Visit www.harshacenter.com for more resources.