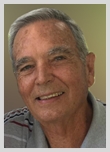 Samuel "Sam" Lee Yates passed away at his daughter home in Danville, IL on July 17, 2020 with his family by his side.
Sam was born on March 19, 1942 the son of Earl Harrison and Mildred Grace (Alexander) Yates in Danville, IL. He grew up on an agriculture and diary farm in Rankin, IL along with his two siblings, Harrison Richard (Carol) Yates and Beverly Joyce (Dennis) Weber.
Sam married Janet Kathryn Bushue in 1961. Sam and Janet had six children: Angela Renee Yates, Ramona Lee (Joseph) Hermansa, Melissa Ann Yates-Rivera, Monica Jo (Brian) Taylor, Christopher Samuel (Stephanie) yates and Stephen Anthony Yates. Sam was very proud of his 13 grandchildren: Jacob Murphy, Jared Yates, Devon Hooker, Adan Rivera, Kristin Mahurt, Blake Hughes, Taylor Paris, Brandon Yates, Brody Yates, Evan Yates, Logan Yates, Kendall Yates and Maximus Yates and two great-grandchildren, Brigida Paris and Selah Mahurt. While Sam and Janet dissolved their marriage in 1982, they became loving friends until Sam's death.
Sam later married Beverly Irene Rowand in 1995 and she survives of Cayuga, IN where Sam and Beverly made their home. From this union Sam had three stepchildren: Kelly (Cindy) Rowand, Kerry (Nancy) Rowand and Kevin Rowand as well as three grandchildren and six great-grandchildren.
Sam also had a very close friend, Tom Miller, who helped him around the homestead and became like a brother to him.
Sam is preceded in death by his parents and one daughter, Angela Renee Yates.
Sam worked at FMC in Hoopeston, IL and later worked for HeatCraft as the lead Tool and Die Maker from 1967 until his retirement in 1999. Sam was also the founder and proprietor of Yates Machine and Tool from 1975 until his death.
Sam's hobbies included working on his ponds and property, running his crane and heavy equipment, fishing and hunting as well as socializing with his old friends. While at home in Cayuga, Sam and Beverly enjoyed sitting in the backyard watching the spillway and enjoying nature. The pair had recently purchased a Motorhome and planned on years of wintering in the Osprey, FL area, enjoying the night life and the warm beaches. But most of all, Sam's favorite thing to do was to simply spend time with his family, especially his grandchildren, all of whom he was extremely proud of. Sam also loved his faithful dog, Dolly.
A Graveside Service and Celebration of Life will be held at a later date. Inurnment will be in Rankin Union Cemetery in Rankin, IL with is daughter, Angela. Sunset Funeral Home and Cremation Center in Danville, Illinois, 3940 N Vermilion St. Danville, Illinois 61834 is assisting the family with arrangements.
In lieu of flowers, memorials may be made to Parke-Vermilion County Indiana Humane Society 1884 South State Route IN-63 Hillsdale, IN 47854 or pvchs.cfsites.org .
Please join Sam's family in sharing memories, photos, and videos on his Tribute Wall at www.sunsetfuneralhome.com .