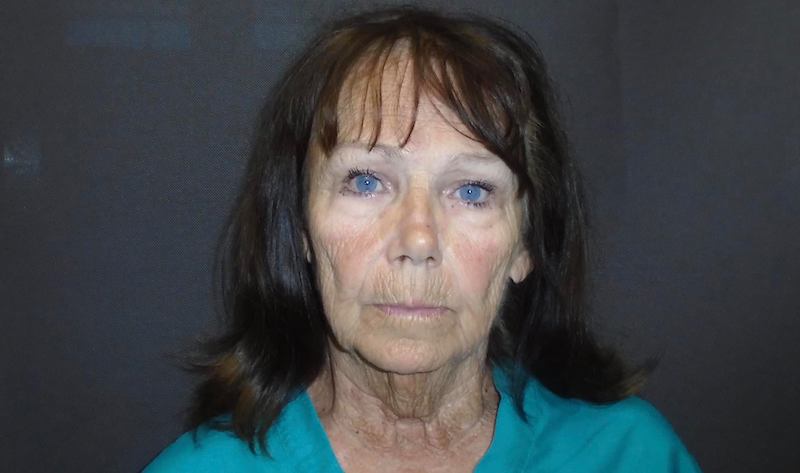 SULLIVAN COUNTY, Ind – Charges against a Sullivan County woman have been upgraded to murder.
Sullivan County Police were called to the Carlisle Plaza on U.S.41 South, Monday July 13 this year on a report of a shooting.
Police say that investigators found that 59-year-old Faron Brown was shot shortly after exiting the gas station and having a verbal confrontation with his ex-wife, 65-year-old Susan J. Brown.
Both are from Carlisle.
Investigators were able to recover a handgun in the gas station lot.
Faron Brown died Thursday as a result of his injuries.