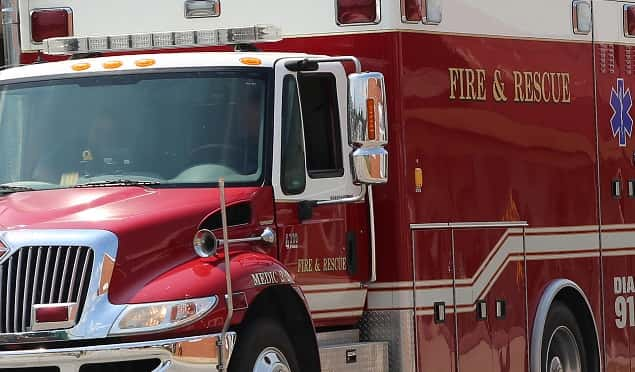 CLAY COUNTY, Ind – Saturday (9/12/20) morning around 12:35 am the Clay County Sheriff's Office received a 911 call about a vehicle that hit a home at 5226 W State Road 246 in Lewis.
The caller said that the vehicle crashed into their home and the occupants of the were trapped inside.  They also added that a juvenile who was inside the home at the time of the crash had also been injured.  That child was thrown through a window and out onto the homes lawn. The three-year-old girl suffered scrapes and bruises. She needed about three stitches to her head.
Clay County Deputies, Indiana State Police, and Lewis Fire responded to the scene.
The driver of the vehicle was identified as Britany Jeffries of Carlisle. Miss. was taken to the Hospital for further observations.
Both the Indiana State Police and Clay County Sheriff's Office are continuing the investigation and upon its completion a report will be forwarded to the Prosecutors Office for further review.