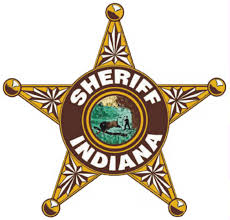 CLAY COUNTY, Ind – A possible controversy concerning a Clay County Sheriff's Deputy.
Monday night the Clay County Merit Board discussed Chief Deputy Josh Clarke. Deputies at the meeting presented a letter of no confidence against him.
Sheriff Paul Harden told us Tuesday afternoon that Clark was on administrative leave for a short time but is now fully back on the job after his investigation.
Harden said that he had no comment on what the problems or accusations concerned.
The Merit Board meets again Monday night October 5th at 7:30.