INDIANAPOLIS — IU is expanding it's popular virtual tutoring program.
The IU Student Success Corps is a virtual tutoring resource for students across Indiana who are struggling with homework.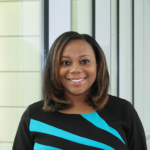 Program Director Kayla Nunnally explains to WISH-TV why it's time to expand operations. "We're getting calls every single day from families who are like, 'Hey, I really need some support." In January, the program will start offering their help to students in Kindergarten to fifth grade; internet access isn't necessary, and phone appointments are welcome.