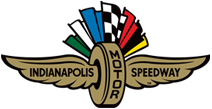 SPEEDWAY, Ind. — Say goodbye to the Brickyard 400 as you know it.
NASCAR is making big changes to its 2021 Cup Series schedule, and one of them involves the Indianapolis Motor Speedway. The Brickyard will be moved to the IMS Road Course, taking away the oval that NASCAR has been on since the inaugural race in 1994.
IMS also announced Wednesday morning that the Brickyard weekend will be a NASCAR-IndyCar doubleheader, meaning three IndyCar races at IMS in 2021 — the GMR Grand Prix, the Indianapolis 500, and the new August race.
Next year's Brickyard weekend will be August 14-15.