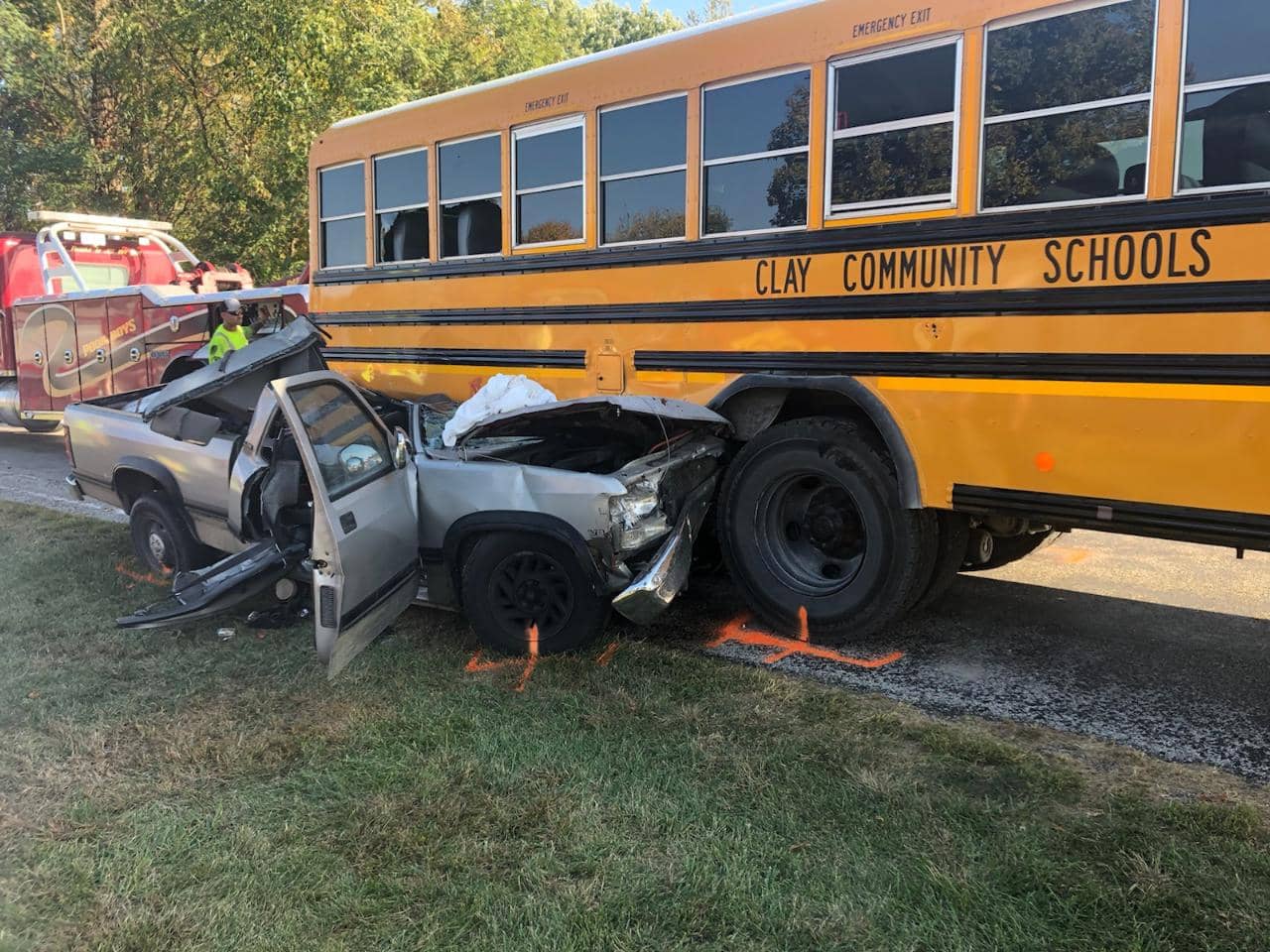 CLAY COUNTY, Ind – On Wednesday this week (10/8/20) just before 4:00 p.m. Clay County Deputies were called to a crash on CR 1100 N just west of CR 25 E.
First responders found that 46 year old Shawn Coleman of Brazil was trapped inside his truck which was partially pinned under the school bus. Rescue crews were able to extricate Coleman from the truck. He was then flown to an Indianapolis Hospital. The extent of his injuries are unknown at the time of the police press release.
The Clay Community school bus was driven by Michael Boswell and had 8 children on board at the time of the crash. All the children were treated at the scene and released.
Officers say that their investigation shows that Boswell had just pulled on to CR 1100 N from CR 25 E. He told officers that as he traveled west on CR1100 N he thought that he had blown a tire. As he pulled off the road he realized that the Coleman's truck  was lodged under the bus. Skid marks left on the roadway, from Coleman's truck, prior to the impact were roughly 300 feet long which would indicate that he was traveling at a high rate of speed.
The crash is still being investigated and once complete the report will be forwarded to the Prosecutors Office for review.
Photo courtesy Clay County Chief Deputy Josh Clark