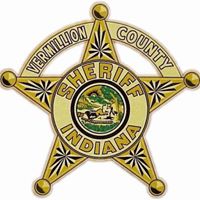 VERMILLION COUNTY, Ind – Last Saturday (10/10/20) just before 1:00 a.m. Vermillion Couinty deputies were tipped about a possible underage drinking party just outside of Perrysville.  An anonymous parent called in saying that their child had returned home from this party intoxicated.
When deputies arrived on scene several individuals ran towards the woods.  Twelve individuals were stopped by officers. A total of 21 individuals were located on the property.  Of the 21 individuals, six were 21 years of age or older; 12 were between the ages of 18 and 20; and three were under the age of 18.  
After submitting to a portable breath test, several minors were discovered to be intoxicated.  While interviewing the individuals on scene, it was also discovered that marijuana was supplied and being used at the party.  
Deputies were notified, by a minor, that there was a juvenile in the upstairs area iof the residence passed out.  Deputies were told that the juvenile was extremely intoxicated and was taken upstairs to lie down.  Emergency medical personel were called for the juvenile.
The host of the party, 21 year old Hunter Sprague, of Perrysville, was arrested for Contributing to a delinquency of a minor.
Nicholas Polezoes, 20, of Williamsport, IN, was arrested for Resisting Law Enforcement (A Misd).  
Parker Siddens-York, 20, of Crawfordsville, IN, was arrested for Resisting Law Enforcement (A Misd.)  
All three of the above have since been released with a court appearance date. 
Misdemeanor citations were issued to several individuals on scene:
Kaylee Brasker, 18, of Covington, IN  
Garrett Holycross, 22, of Georgetown, IL
Madison Lofgren, 20, of Kingman, IN
Janis McClellan, 21, of Danville, IL
Steven Lorenzen, 21, of Georgetown, IL
Nevin Cooprider, 19, of Georgetown, IL
Tristin Bahrns, 18, of Williamsport, IN
Alexis Russell, 19, of Perrysville, IN
Chandler Rowe, 20, of Covington, IN
Reports on all 21 individuals present have been filed with the Vermillion County Prosecutor's Office.