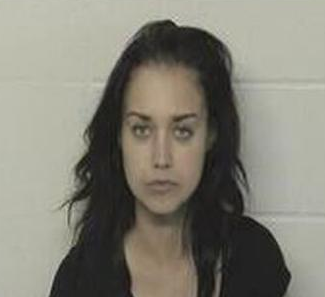 SCOTT COUNTY, Ind. — A Fishers woman was driving five times over the legal limit in Scott County in the middle of the afternoon.
Kayla Ann Akin, 27, was driving on I-65 in the middle of the road, with a string of cars backed up behind her that couldn't pass.
State Police tried to pull Akin over, when she got onto the Scottsburg ramp. She stopped in the middle of State Road 56 even though there was a green light, and eventually pulled over. However, she then began backing up, causing the police car to back up as well.
Police learned that a vehicle matching Akin car's description was involved in a hit and run near Henryville.
Akin is accused of drunk driving, reckless driving, and having an open container.