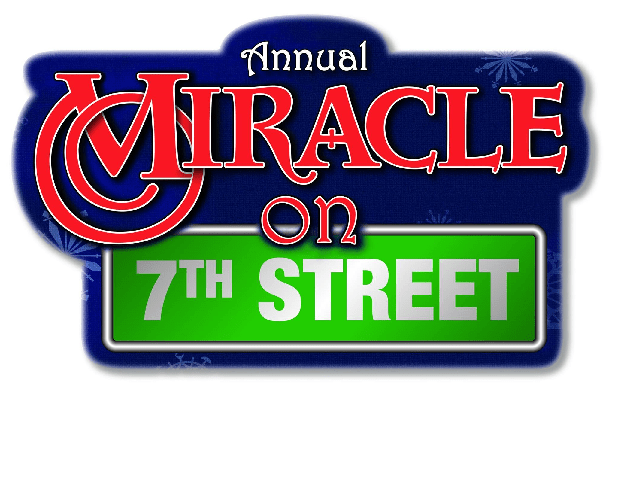 TERRE HAUTE, Ind – The Miracle on 7th Street Board outlined plans for this years events. They said that many aspects of the Event have been cancelled due to COVID safety concerns.  They are happy to announce that a few parts of the holiday celebration are going to take place.
The Community Christmas Tree will go up in the Plaza in front of the Sky Garden Parking Garage on Monday November 23 and will be decorated shortly thereafter.  It will remain there until after Christmas Day.
Downtown businesses will be participating in the Holiday Window Decorating Contest.  Take a safe stroll through Downtown Terre Haute to enjoy these festive displays from December 4 on.
The group said that it is very important to them us that they continue helping local organizations that depend on their support every year. Miracle on 7th Street will be having a Drive Thru Food Drive on December 4th and 5th. Volunteers will be on hand to unload nonperishable food donations. They will also be accepting monetary donations.  Dates, locations and times are as follows…
Friday 12/04 In front of the Community Christmas Tree from 6pm-8pm
Saturday 12/05 In the Meadows Parking Lot in front of the old Steinmart 8am-Noon
Saturday 12/05 In the Vigo County Public Library Parking Lot 1pm-4pm
Mic's Pics will be hosting a socially distant visit and pictures with Santa.
The group said that they look forward to a full fledged Miracle on 7th Street 2021!