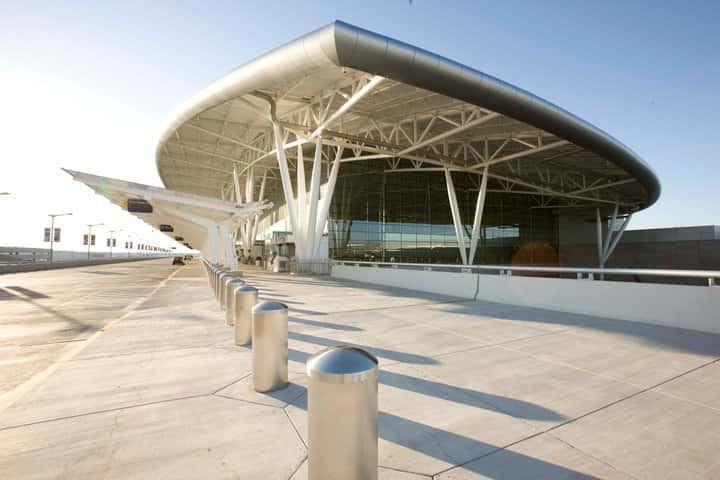 INDIANAPOLIS — Indianapolis International Airport is a busy place, despite the pandemic.
The TSA says Indianapolis International Airport is expecting more than 8,000 travelers on Wednesday. That's down 50% from 2019, but with the number of coronavirus cases in Indiana on the rise, the TSA is taking extra steps to keep travelers safe.
"So, you will see more hand sanitizing stations, the airport is providing free masks if someone forgets and you'll see more signage to remind people to social distance," TSA Federal Security Director of Indiana Aaron Batt told WISH-TV.
Social distancing at security averages about four feet, and the TSA plans to enforce social distancing on Wednesday, according to Batt.
"The airport has installed technology in addition to the wait time, it also allows us to measure social distancing of people and get alerts through our staff so we can move resources around to help reduce that," said Batt.
Batt suggests travelers wear a mask, get their luggage quickly, and move through the airport safely until they're outside.