INDIANAPOLIS — If you're still planning on having a large gathering for Thanksgiving, you're being told to seriously reconsider.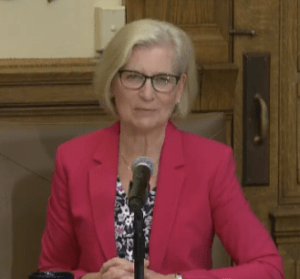 Indiana State Health Commissioner Dr. Kristina Box says she knows a lot of people are ignoring the advice of health experts. "I cannot repeat this enough. Bringing together large groups of people outside your immediate household puts everyone at risk of COVID-19," she said in a virtual press conference Wednesday.
Right now, out of Indiana's 92 counties, 17 are in "red," meaning those areas are at the strongest risk of COVID spread and have the strongest restrictions. 74 counties are in "orange." Box says she's concerned many of the "orange" counties will turn "red" in the next two weeks.
Indiana Governor Eric Holcomb and his wife will be at home as well, even though they have tested negative for COVID, they both remain in quarantine.