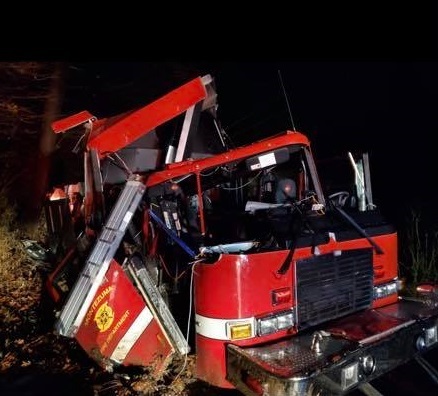 MONTEZUMA, Ind.  – Three firefighters with the Montezuma Volunteer Fire Department are recovering after a Wednesday night accident.
The truck that the fire fighters were in was responding to a fire and was trying to not get too close to drivers that had pulled over for them in a heavy rain. The truck slipped off of the shoulder of the road and slid down a ditch and hit a tree.
Other firefighters that were following and other drivers at the scene jumped in to help get the injured firefighters out.
All three of the firefighters were taken to Union Hospital in Clinton.
According to a social media post from the Parke-Vermillion Fraternal Order of Police, Fire Chief Kurt Lanzone was taken to an area hospital with serious injuries but was last reported in stable condition and is doing well.