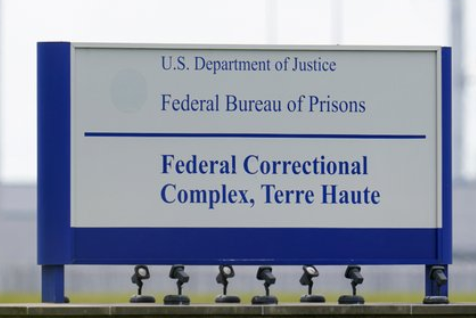 TERRE HAUTE, Ind.  – Two executions that were scheduled for later this week at the Federal Prison in Terre Haute have now been put on hold.
Corey Johnson, who was set for execution on Thursday, and Dustin Higgs, who was scheduled to die on Friday have been diagnosed with COVID-19. If the delay isn't overturned by a higher court, it would push back the executions to at least March.
If that happens it is not certain that the executions would be carried out as President-elect Joe Biden, is an opponent of the federal death penalty.
The ruling did not apply to U.S. government's execution Tuesday of Lisa Montgomery. Her execution was placed on hold by a federal judge due to her questionable mental state. A mental examination was ordered.