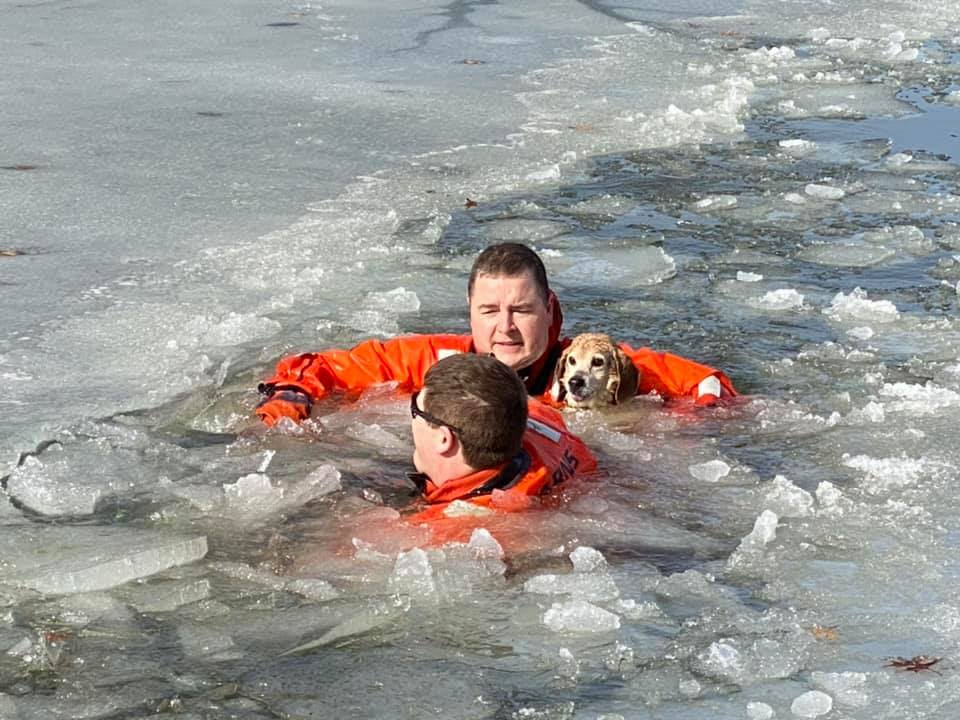 VIGO COUNTY, Ind – Saturday afternoon around 2:45pm Sugar Creek Firefighters were called to Green Valley Hunting and Fishing Area about a dog stuck in the ice.
When crews arrived they found a beagle that had fallen through the ice and was unable to get back to dry ground.
SCFD personnel wearing ice suits worked there way to the dog and were able to successfully retrieve him.
Jack was returned to his owners who report he is doing well after being warmed up.
PHOTOS COURTESY SUGAR CREEK FIRE