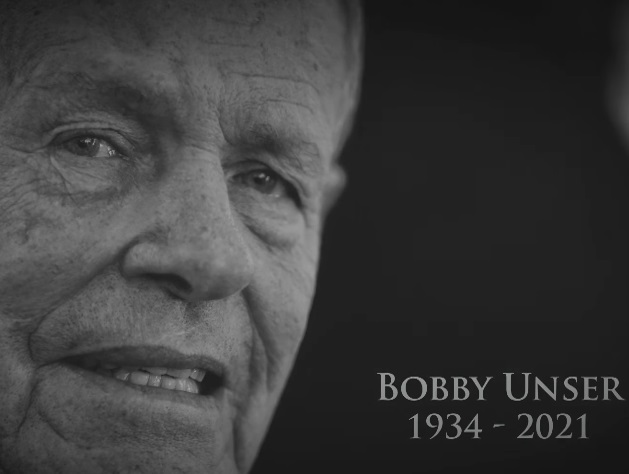 ALBUQUERQUE, NM — Three-time Indianapolis 500 winner Bobby Unser has died.
Unser died of natural causes Sunday night at this home in Albuquerque, New Mexico. He was 87 years old.
"There simply was no one quite like Bobby Unser," said Roger Penske, chairman of the Indianapolis Motor Speedway and Team Penske. "Bobby was a ferocious competitor on the track, and his larger-than-life personality made him one of the most beloved and unique racers we have ever seen. Bobby brought so much to Team Penske during his time with our team, including a memorable victory in the 1981 Indianapolis 500. Beyond his many wins and accomplishments, Bobby was a true racer that raised the performance of everyone around him. He was also one of the most colorful characters in motorsports.
Between Bobby Unser, his brother Al Unser Sr., and his nephew Al Unser Jr., their family is the winningest family at IMS, with a combined total of nine Indy 500 victories.
Bobby Unser was one of ten drivers to win the "Greatest Spectacle in Racing" three or more times and is just one of two drivers to win the race in three different decades (1968, 1975, and 1981).
After his time in the car, Unser moved to the broadcast booth. He became a popular broadcaster on ABC, NBC and ESPN, along with the IMS Radio Network.
"When you mention icons in racing, and particularly the Indianapolis Motor Speedway, Bobby Unser was a legend," said IMS President Doug Boles. "He could drive, and win, in any type of car and on any type of track. And he was magical at Indy. But driving was just a piece of what made Bobby so iconic. Over the last several years, I have seen the true Bobby Unser – the man who loved our sport, loved the Indianapolis 500 and loved to be with the fans. He would go out of his way to do whatever he could to be here in May to help us keep motorsports growing."
"The Unser name is synonymous with racing, and Bobby Unser carried that legacy proudly," Governor Eric Holcomb said. "Indiana loved watching him race and be a part of the largest single-day sporting event. He gave us some special moments at the Indianapolis 500. Our thoughts and prayers are with the Unser family today as they grieve the loss of an incredible man."
cover photo courtesy Indianapolis Motor Speedway