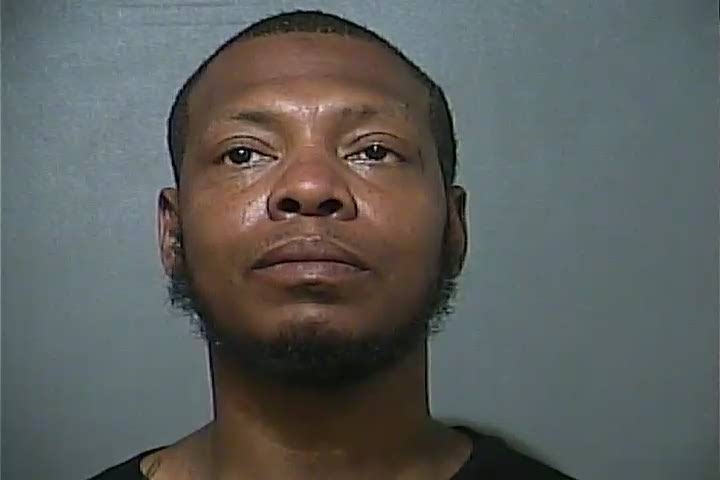 TERRE HAUTE, Ind.  – Police arrested a Terre Haute man in connection to a church graffiti investigation.
Back in May notes were left on several churches and businesses.
One of those churches was the Immanuel Evangelical Lutheran Church.
A note was left on the door, and graffiti was found on the church sign.
Terre Haute Police have now arrested 39-year-old Derrick Foster.
He is charged with criminal mischief.
Foster also had unrelated warrants for domestic battery, strangulation, resisting law enforcement, intimidation, and possession of meth.