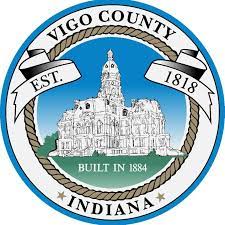 VIGO COUNTY, Ind. – Tuesday evening, the Vigo County Council voted to approve a new version of the 2022 budget.
After several hours of discussion, a $71.5 million dollar budget was passed for the 2022 calendar year by a 6-1 vote.
The new budget included a 4.75% salary increase for county employees.
That was down from the originally proposed 5% hike.
The salary hike was the biggest point of discussion.
Prior to voting on the budget, Vigo County Sheriff John Plasse told the Council that the attorney for the ACLU of Indiana, has written a letter voicing concern of the jail's number of correctional officers.
The attorney noted that a recent survey said that the jail needed 66 staff members but only has 45.  Sheriff Plasse said that getting and keeping jailers has been a big problem.
Currently jail staff make $17 per hour but Plasse said he would like to see that increased to $22 to be able to keep employees.
The council has decided to recess. This means that items on Tuesday's agenda can be discussed in further detail next week.
Council members will hold this recess meeting next Monday at 3:00 pm at the Vigo County Annex.
You can watch a video of Tuesdays meeting below