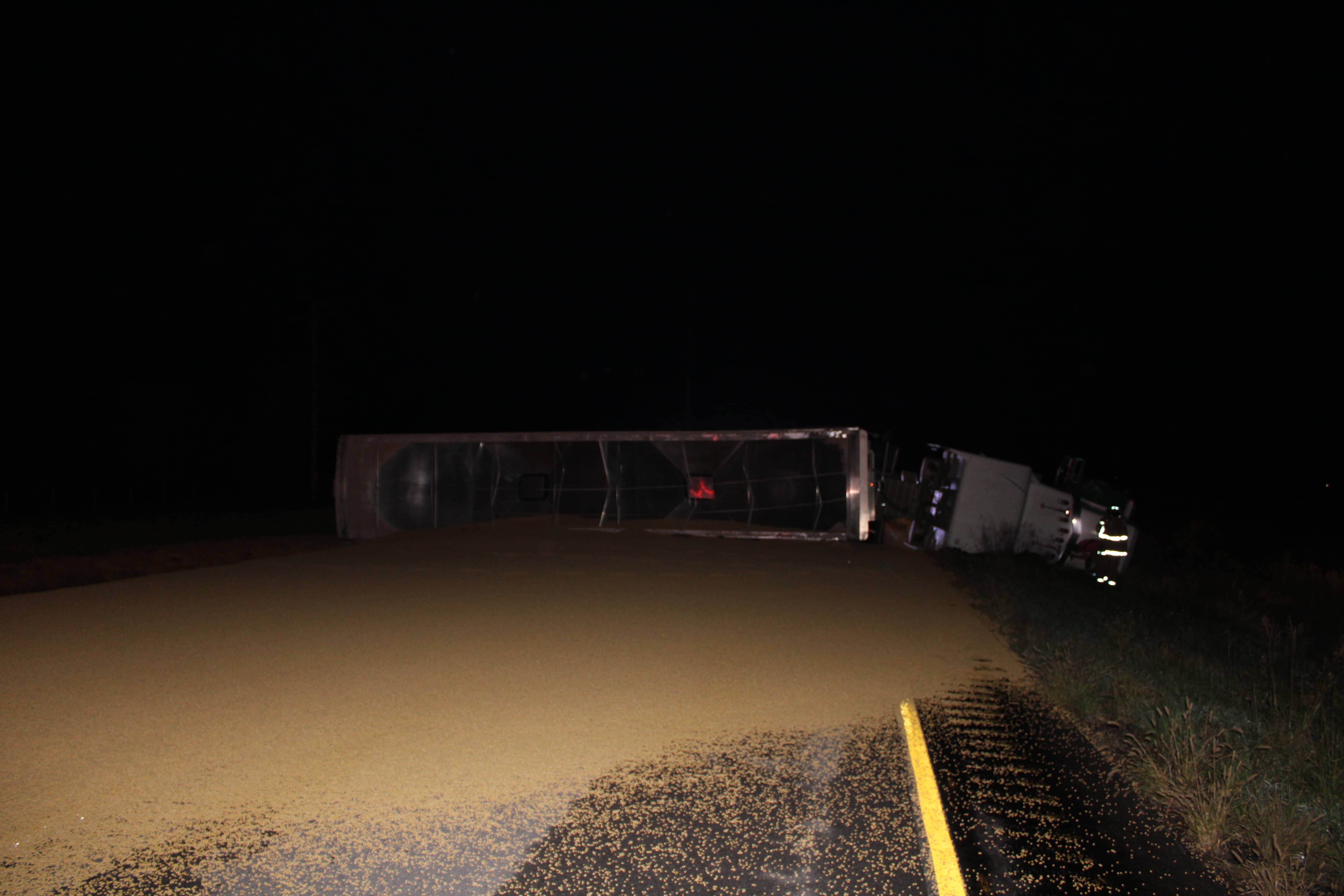 VERMILLION COUINTY, Ind – Early Wednesday Vermillion County Deputies were called to State Road 63 near County Road 850 about an overturned semi.
42-year-old Elmer McCollum of Veedersburg, told officers he drove off the side of the road and over-corrected, causing the truck to flip onto its side.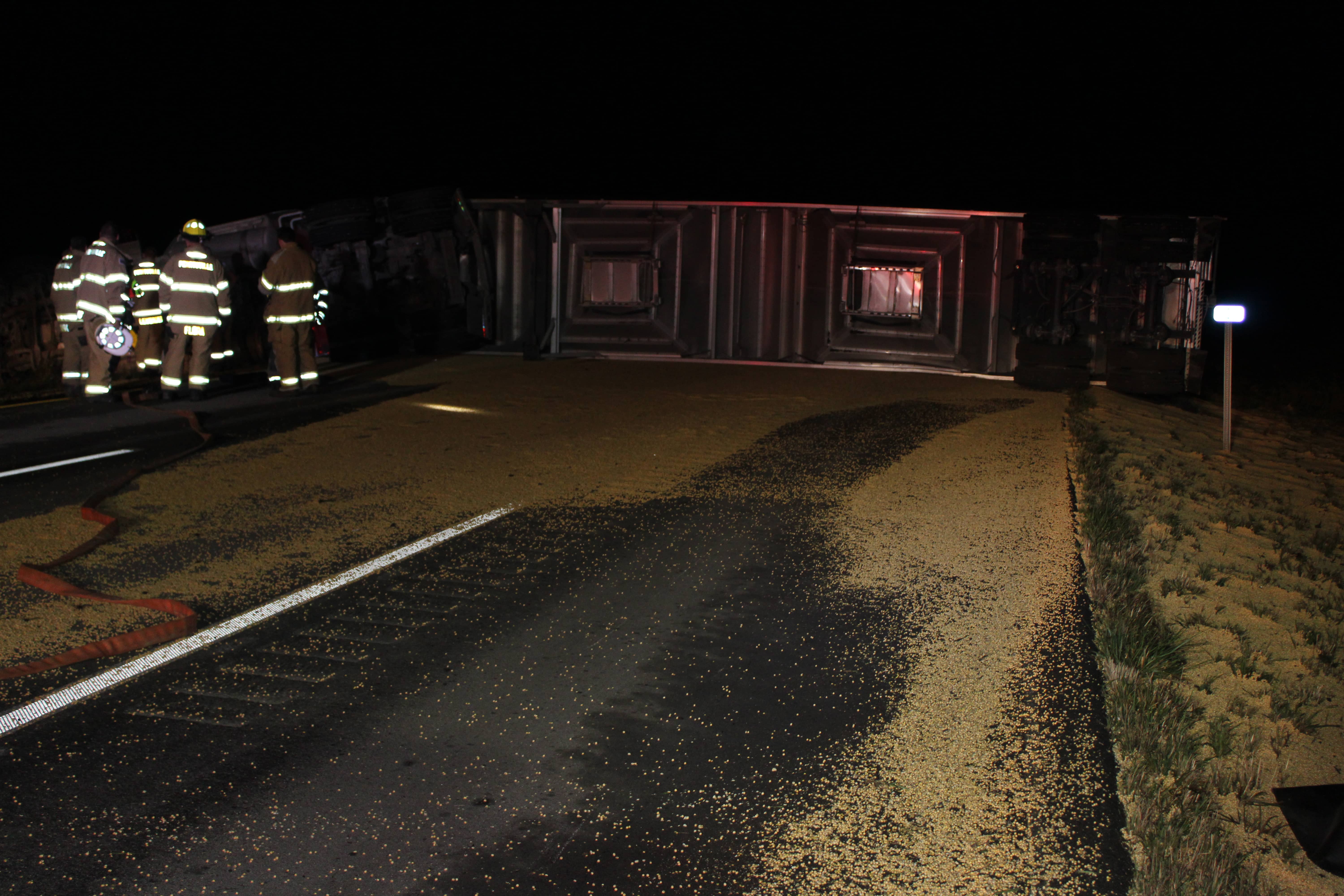 McCollum was hauling approximately 80,000 lbs. of soybeans, which spilled all over the roadway.
He was checked by EMT's but refused further treatment.