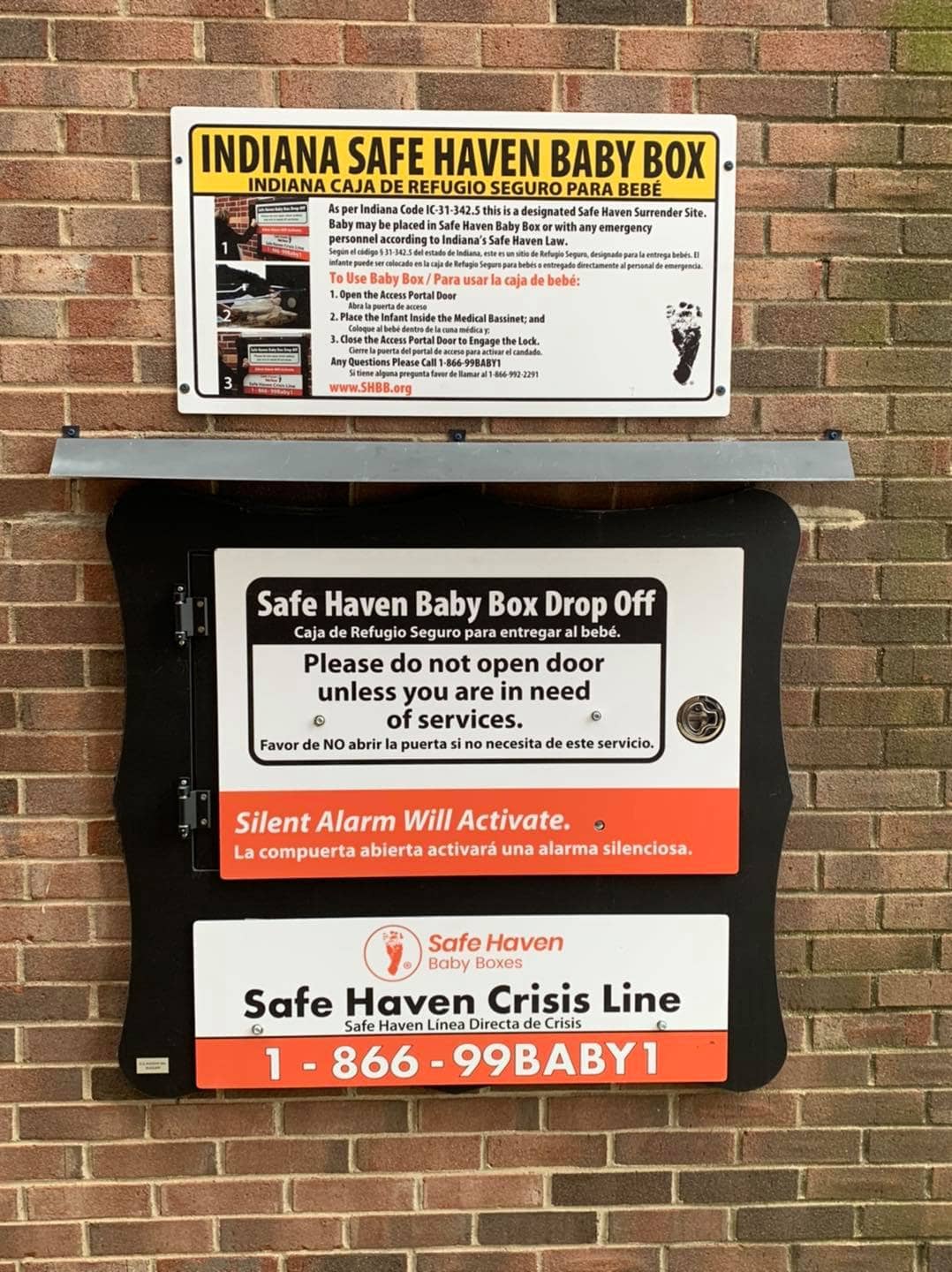 TERRE HAUTE, Ind – A "Safe Haven Baby Box" was dedicated Thursday at Terre Haute Fire Station #5 which is downtown on S. 9th Street.
This box can be used to surrender a newborn baby that a mother in crisis is unable to care for.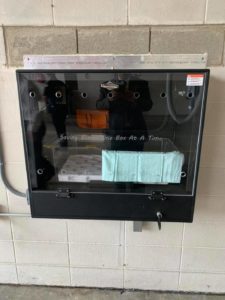 This makes it possible for the child to be surrendered in a safe, secure and anonymous way based on the Indiana Safe Haven law.
If a baby is placed inside, an alarm goes off within the fire house and a notification also goes to the 911 Call Center which then dispatches an ambulance to the location.
Mayor Duke Bennett thanked former TH Fire Chief Jeff Fisher for working with Monica Kelsey to pursue this baby box and for current Fire Chief Bill Berry for completing the task.
Special thanks to Chad and Natalie Overton of SERVPRO of Vigo County for donating the funds to cover the cost.