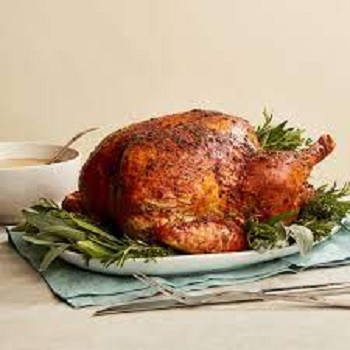 WEST LAFAYETTE, Ind.–You can expect to pay more for your Thanksgiving turkey, said Jayson Lusk, head and Distinguished Professor of Purdue's Department of Agricultural Economics. He said that's not surprising given the cost of other meats and produce.
"Feed prices have increased and so it's costing more to grow a turkey," he said. "Another big factor this year is the Avian Influenza, which cost about five percent of our national flock."
You might remember the outbreak in February that included flocks in Indiana, where 171,000 turkeys were killed or "depopulated". Rebecca Joniskan, president of the Indiana State Poultry Association, said 49 million birds have died or been euthanized so far in 2022. This number includes 8 million turkeys across the country.
Other factors affecting prices include global conflicts like the Russia-Ukraine war, and increases in feed, energy, gas, labor and transportation prices.
Lusk said that prices were up about 20 percent from last year about a month ago. But, since then they've been coming down some.
"Part of it is because demand seems to be a little weaker this year and supplies seem to be a bit larger than expected."
Lusk said that even though you may have heard about a turkey shortage, that's not what's happening.
"While prices are running a bit higher, maybe five to ten percent higher than last year, that's not a shortage. That's just a bit more expensive," he said.
He said that turkey, in some respects, is still cheaper than chicken, which went up 36 percent since last year.
"If you look at the price of a whole turkey on a dollars per pound basis, that's pretty darn affordable. If you look at say boneless, skinless turkey breast that can be more expensive than a boneless, skinless chiken breast," he said.
Both turkey and chicken are less expensive that beef and pork.
Lusk recommends that you be on the lookout for discounts. He predicts the prices will become more affordable as the turkey population in the state recovers from the avian flu and pandemic-related concerns.