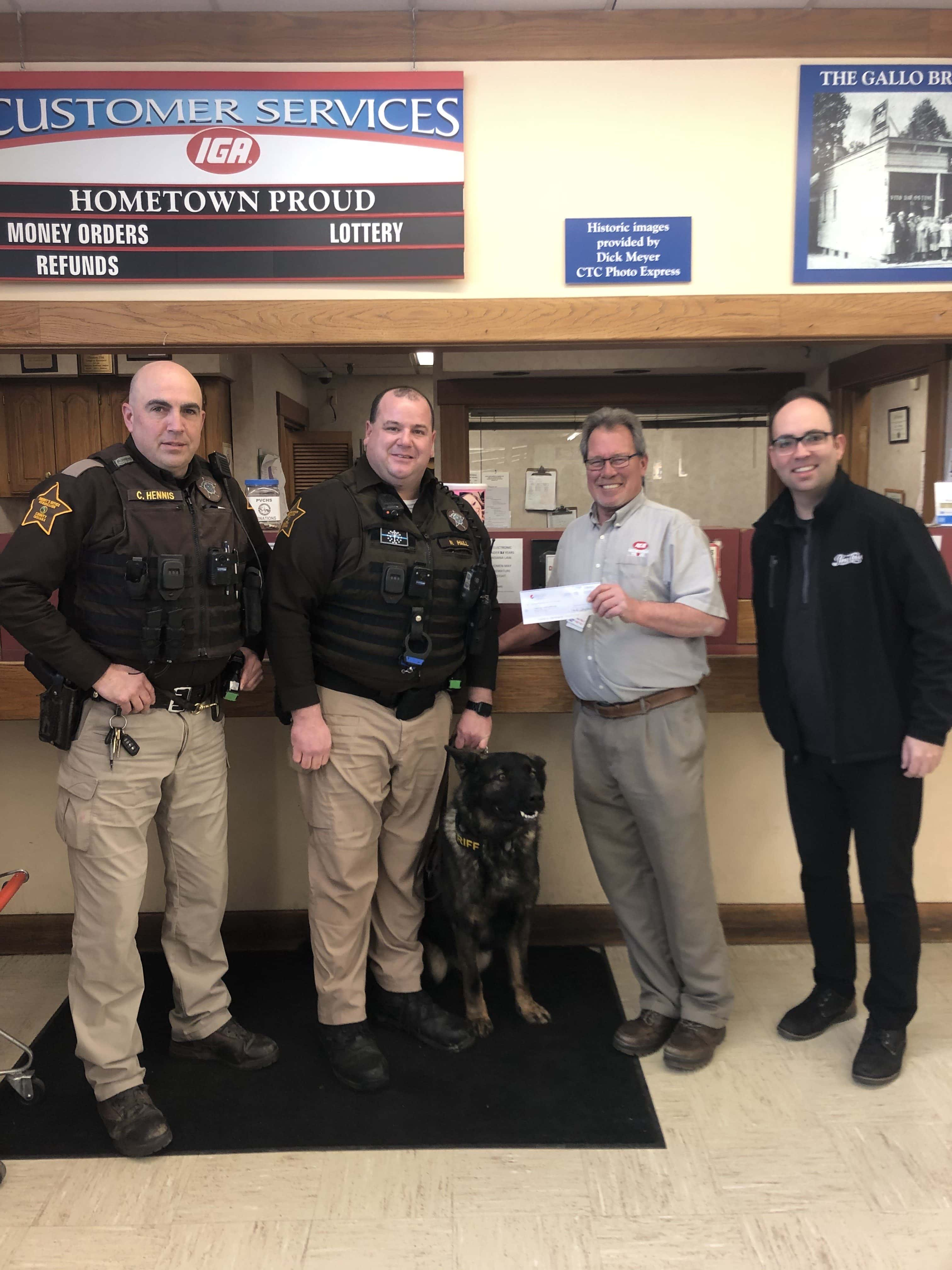 VERMILLION COUNTY, Ind – On Thursday (2/13/2020) Pepsi Cola of Terre Haute donated $250.00 to the Vermillion County K-9 Program.
The donation was presented at the Clinton IGA by General Manager Rick Rusk and Andrew Fisher of Pepsi.
These funds will be used to update vehicle equipment, training equipment, and other expenses that may arise.
The  K-9 program is ran on donations and is not funded by tax money.
Submitted cover photo left to right: Deputies Chad Hennis and Nick Hall, Rick Rusk and Andrew Fisher.