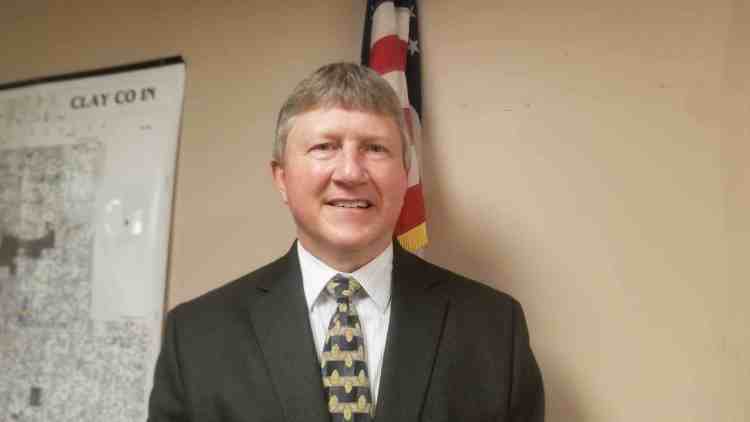 Clay County Commissioner Marty Heffner
Frank Phillips / DLC Media News
BRAZIL – Broadband should be readily available in much of Clay County by the end of 2024, County Commissioner Marty Heffner told the Clay County Chamber of Commerce on Tuesday.
This is the current broadband situation in the county, Mr. Heffner said.
Commissioner Marty Heffner speaking at Tuesday's meeting of the Clay County Chamber of Commerce.
He encourages everyone to go to the Indiana Farm Bureau website and take the internet speed test. The speed test will give the Federal Communications Commission accurate information about the status of high speed internet in Clay County.
Mr. Heffner also gave an update on the Clay County Justice Center jail addition.
Renovations of the kitchen and laundry were completed in March, additional power needed for the jail was installed in January and the structural steel framework is in place. New roofing will be completed soon. Plumbing and electrical service is nearly complete.
"Things are moving at a rapid pace," Heffner said.
The county is applying or a $150,000 grant for a perimeter fence.
The latest projected completion date for the jail is March 13, 2024.