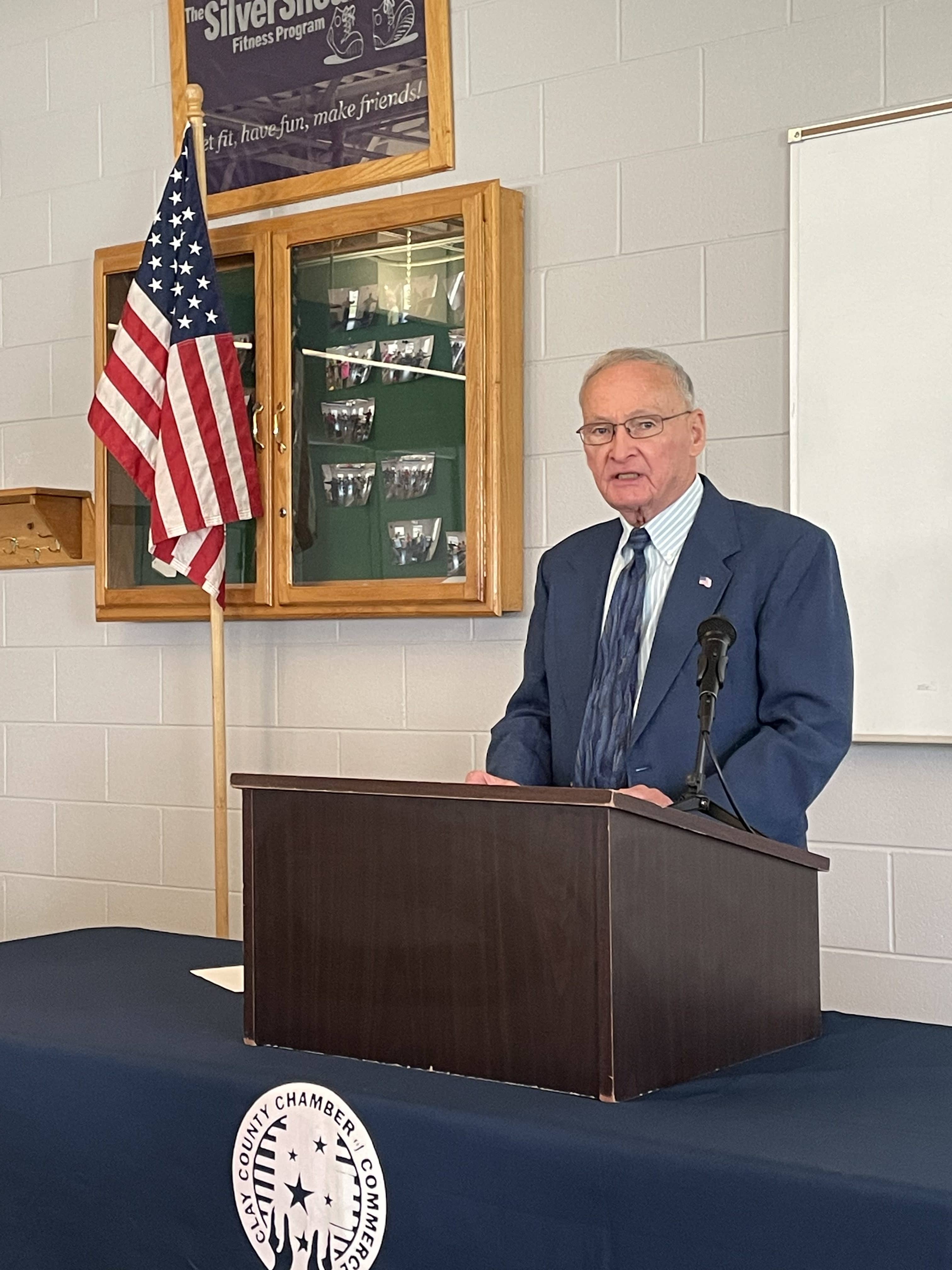 Clay County Commissioner Paul Sinders speaks at Tuesday's meeting of the Clay County Chamber of Commerce
By Frank Phillips / DLC Media News
BRAZIL – Clay County's government finances are sound with adequate funding, County Commissioner Paul Sinders and County Councilman Larry Moss said on Tuesday.
Sinders, Moss and County Commissioner Marty Heffner gave an annual update on the county's situation
Mr. Moss said residents can find out much information about county budgets by going to www.in.gov and type "gateway" in the search bar.
Mr. Sinders said inflation is hitting the county hard, as it is all residents. Fuel costs and the cost of maintenance has increased dramatically and rock may soon be unavailable for road maintenance. So, the county highway department is stockpiling materials for that day.
The county is fighting rising costs by saving money whenever possible. Good used equipment is purchased instead of new items and Mr. Moss said a reserve is kept in county budgets whenever possible.
Just as an employee shortage affects business, the county needs four employees including a chief mechanic.
Job seekers should contact the county highway department but, Mr. Sinders noted, a Commercial Drivers License is required.
The state's Community Crossings Grant helps communities with road maintenance. It is hoped Clay County will receive the maximum $1 million again this year but road paving is expensive and only 10 to 12 miles of 682 county roads are expected to be paved with available money this year.