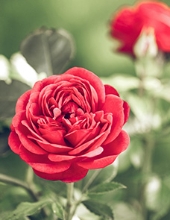 MONTEZUMA-Robert Leon MacDonald, 77, of Montezuma, Indiana passed away Monday, November 13, 2023, at his residence. He was a retired counselor and had worked for various agencies including Hamilton Center and Indiana Christian Children's Home.
He was born February 13, 1946, in Brazil, Indiana to the late Robert MacDonald and Lois McAllister MacDonald.
Survivors include his wife of 47 years, Marcia Fulmer MacDonald whom he married June 26, 1976, in Greenwood; also surviving, one son, Luke (Benita) MacDonald of Rosedale; one daughter Lanna (Mike) Guzman of Zionsville; 12 grandchildren. He was preceded in death by a brother, Larry MacDonald.
He was a 1964 graduate of Brazil High School and received his bachelor's degree in Business and master's degree in Agency Counseling from Indiana State University. He was a member of the Coloma Friends Church. He enjoyed woodworking, photography, tennis, nature and forestry.
Memorial services will be 2:00 pm Saturday, November 25, at Gooch Funeral Home, 112 W. Howard Street, Rockville, with Charlie Jones officiating. Inurnment will follow in Coloma Friends Cemetery. Memorial visitation is from 12 noon until 2:00 pm Saturday.
Memorials should friends so desire, may be made to the Coloma Friends Church or Curepsp.com in his memory.
Online condolences may be shared at www.goochfuneralhome.com.