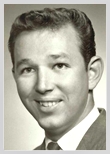 Harold Kent "Peepaw" Hughes, 80, died peacefully June 27, 2019 at home in Gessie, Indiana.  Born October 4, 1938 in Danville, Illinois to Harold Martin Hughes (deceased) and Mary Gibson Hughes (deceased).  He has 3 brothers, Chris Martin (deceased), Samuel Gibson (deceased) and James Lane Hughes (Rosemary).  He was a 1956 graduate of Perrysville High School, and earned a BS in 1963 and Masters of Education from Indiana State University.  He married the love of his life and spent over 60 happy years with Janet Joneal (Dillman) Hughes on October 26, 1958.  Because of his love of young people, he served over 31 years as a teacher, coach and guidance counselor at Westville High School (Illinois) from 1963-1994.  It was there he was awarded Honorary Air Force Recruiter and Lifetime National Education Association member.  He was a longstanding member of the Gessie United Methodist Church.  Along with family, he loved his community and served in the Perrysville Lions Club, including one year as President.  Summers were spent in the fields, whether it be farming with his brother Chris, or working for several seed corn companies to help provide the seed to nourish our great land.  He was a very hard worker and provider, but the best part about Kent, he loved to have fun.
One of his passions, basketball, he enjoyed by coaching at Westville Junior High and also by cheering on Bobby Knight and his beloved Hoosiers.  His students and players loved him so much some developed bonds that have lasted over the years.  After retirement, he enjoyed listening to most Cubs games in his shed on the radio.  And at least one week of every summer was spent with his family fishing on Big Platte Lake in Beulah, Michigan.
Kent is survived by his wife, Janet; children Jodi Lynn Nethercutt (Ron Geater) and Brian Lane Hughes (Michelle); grandchildren Ethan Lane Hughes, Jacob Brian Hughes and Travis Jacob Nethercutt (Alexis) with great grandson coming in September, Kaine Richard.
Visitation will be held at DeVerter Funeral Home on Tuesday, July 2, 2019 from 3-7:00 p.m. EDT with a memorial service immediately following at 7:00 p.m. EDT with Pastor Bob Fairchild officiating. The family has requested memorial contributions be sent to the First Assembly of God, 421 Market Street, Covington, Indiana 47932. DeVerter Funeral Home in Cayuga, Indiana is honored to be caring for the family. Condolences: www.deverterfuneralhome.com.